Welcome to the Dorset Austin Seven Club site
(last update: 20/07/21)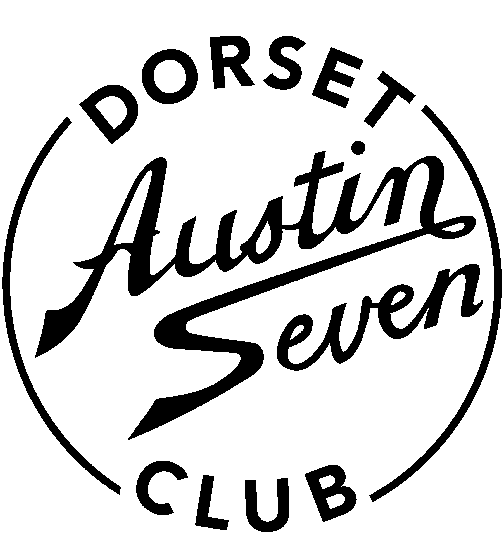 CLUB NIGHTS are on the 3rd Thursday each month at the HAMWORTHY CLUB
Magna Rd, Canford Magna, Wimborne BH21 3AP from about 7.30 pm. Talks, forums & demonstrations start at 8.00 pm. Phone - 01202 578828 : click HERE for map
IMPORTANT UPDATE
CHANGE OF DAYS, DATES AND VENUE
The committee has agreed to hold club meetings on the third Thursday in the month at the Hamworthy Club from April 2021. However, due to the latest governement rules, the committee has decided to cancel normal club night meetings up to October '21. Zoom meetings will still continue each month until we can meet in person again. Club Runs cannot be organised by the club until July so the committee is encouraging members to form small groups for trips out in their Sevens in the meantime. All Trundles have been cancelled for the remainder of the year.
However, we are holding ZOOM meetings until then. See the events page for full details.
In the meantime the club magazine will still be issued but without any Run reports so please send Douglas any articles, letters and Family News items.
If there is any change members will be notified by e-mail