November 1978
THE DORSET AUSTIN SEVEN CLUB
EDITORIAL
We must apologise that some of you did not get your newsletter until after the A.G.M - this was due to a problem in the distribution. In an attempt to improve the situation we are advancing the committee meetings to the fourth Thursday of the month which will give all involved the chance of producing the newsletter in less of a rush.
As not many of our members keep their cars on the road in the Winter our activities will be centered around the room at the Nags Head with such things as film shows etc. and we will also organise one or two social evenings.
I have been advertising for Austin bits and pieces and have had one or two replies which I have passed on to those members who may be interested. I am also going to compile a card register of members with all details of their cars and requirements as our last printed list in February now requires updating.
Finally a very important item reported back by John and Glyn from the A7CA meeting at Oxford is that if you are insured through Everest Ins. Co. under the Austin Seven Clubs Association scheme you MUST be a PAID UP member of an A7CA club e.g. Dorset A7 Club. If you fail to renew your subscription when due (Nov. 1978) YOU ARE NOT INSURED.
SUBSCRIPTIONS ARE DUE NOW - £2.50 or £3.15 if you require the A7CA magazine.
Fill in attached form and send to L. Rideal, 36 Diprose Road, Corfe Mullen, Dorset. Tel: Broadstone 698249.
Report on A7CA Quarterly Meeting by John Page
Glyn and I attended the meeting on Sunday 22nd October at Oxford and one of the first items pointed out was that if you are insured through Everest insurance Co. under the A7CA scheme you must be a paid up member of an affiliated club otherwise your insurance is void.
A report was given on Chris Goulds 10,000 mile attempt which failed after 8067 miles due to a burnt out piston and although he failed to get the International Record, two more British records were added to those achieved in 1977. These were 5000 miles at 50.88 mph and 10,000 km at 49.18 mph.
An apology was given that 1978C magazine had been lost in the post (another example of the loss of "interesting looking" mail passing through London - Ed.) together with many unique original photographs.
Ian Dunford, the intrepid Austineer from Bristol is to retire from the secretary's post next year to go on a visit to Canada. Ian has only missed one A7CA meeting in eleven years!
2.
This Month's Meeting: Thursday, l6th November at Nags Head, Ringwood. Film/Slide Show of this year's events including the Weymouth Run. - We will start at 8.30 and please bring along any interesting slides.
Your Committee for 1978/79
Chairman:             Derek Munn,
                     36 Avon Avenue, Avon Castle, Ringwood. (78795)
Secretary:            Bernard Cowley,
                     232 Rempstone Road, Yerley, Wimborne. (887666)
Assist. Secretary:    John Page,
                     74 Walcott Avenue, Christchurch. (73207)
Treasurer:            Lawrence Rideal,
                     36 Diprose Road, Corfe Mullen. (Broadstone 698249)
Events Secretary:     John Stone,
                     22 Cobham Way, Wimborne. (886537)
Assist. Events Sec:   Gary Munn,
                     36 Avon Avenue, Avon Castle, Ringwood. (78795).
Editor:              Philip Whitter,
                     89 York Road, Broadstone. (694857)
Committee:            Glyn Llewellyn
                     10 Woodvale Gardens, New Milton (613080)
                     Michael Wragg,
                     239 Station Road, West Moors. (Ferndown 875087)
Letters to the Editor
Dear Editor,                       •
You recently asked for any articles and the following may be of interest.
Twice in the past two or three years I have had the flywheel work loose and naturally when I needed to take it off last time, I couldn't budge it! I heated it, walloped it and cursed it. In the end I had a clutch puller made up which anyone local is welcome to use provided they return it to me! The puller works like a charm.
I needed to get the flywheel off to replace worn toggle levers and other Work. I bought three new toggle levers and could still get no better clutch clearance especially when the engine was hot. The thrust race simply ran out of travel and up against its stop. So I had the old toggle thrust race ends and hinge points stellite welded, built up and ground down which worked a treat and I have a nice insensitive clutch with plenty of feel (by A7 standards anyway). To make sure the 3 toggle levers were all ground down equally I had a special template made up which again anyone local is welcome to borrow, but yet again, provided it is returned to me!
I had the flywheel off (see above) because I wanted to cure the rear main oil leak once and for all. After assistance from a helpful components firm I found a modern type spring pressure oil seal which
3.
would fit nicely over the flywheel boss on to the crankshaft and which would also fit into a back rear main cover plate specially machined out to tale the slightly tapered fit of the oil seal. To be on the safe side I also "Araldited" the oil seal into the back plate due to the thinness of the back plate where the oil seal is pushed in. Before I did this seal I had clutch slip from time to time, e.g. whilst waiting facing up steep hills in traffic etc. but have had none since - is this coincidence or cure? The particular seal I used was "Payen" No. NA562, 1.7/8 x 2.754 x 1/2 or 47.6 y 69.95 x 12.7. It's not designed as original but I detest oil spillage and possible clutch/traction troubles from oil. When I get five minutes I want to have a go at the gearbox seals too as I see no reason why the same thing cannot be done there as in their present design/state they provide no seal at all.
<![if !vml]>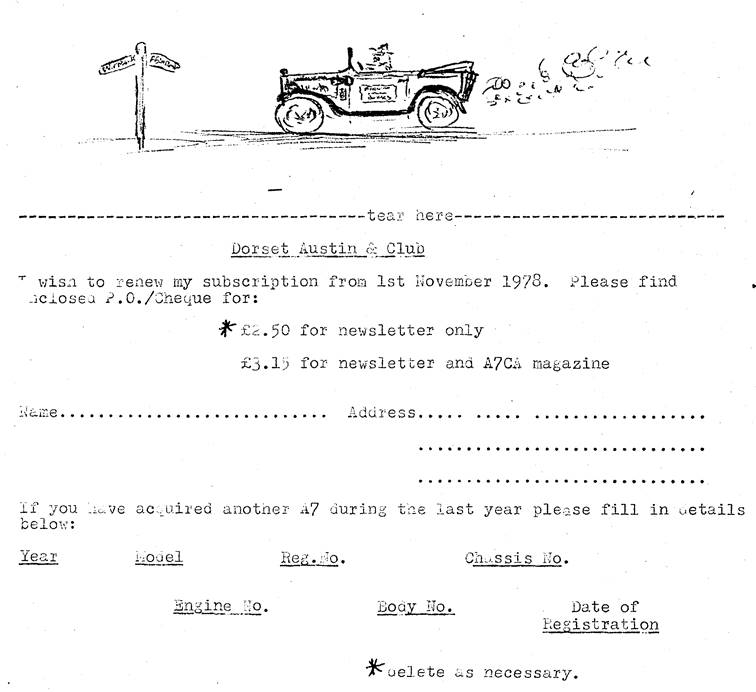 <![endif]>sincerely, "WELLINGTON". (alias Brian Pledger)