December 1977
DORSET AUSTIN SEVEN CLUB
I would like to begin this month with a few words of thanks to Bernard's wife, Jackie, for her splendid effort each month in typing the newsletter from a written draft. Also a big thank you to schh... you know who!! for getting the newsletter duplicated for us.
Back on the Austin scene it is good to see Gary Munn using his '30 box through the Winter - best of luck with the driving test. Those re-silvered reflectors and 36w bulbs give a fantastic light (I think he carries a spare battery!)
Bernard and I had a pleasant evening trip to Bristol recently and had a look at the BA7C films. The highlight was an Austin pulling a Range Rover out of some water. Ian Dunford told us we could borrow the films, so we will have to take him up on the offer in the new year.
I had an interesting chat with Ian Moorcroft who runs the Register and he gave me some useful tips on restoration – his own car took well over 2000 hours.
Welcome to new member Reg Stones from Highcliffe who has a '33 box and a '33 Big Seven. Reg says in his letter that the Big Seven is well up together but the box requires a lot of work.
I thought it might be a good idea to compile a list of local restoration services. This would include such things as wheel building, shot blasting, spraying, welding, etc. - don't keep those names to yourself, let us all benefit from their skills. So if you have had a job done well or know someone who can do it, let me know and we will publish a list.
A friend of mine, John Dibben, from Wareham, is rebuilding his '29 Chummy to take a holiday to France. He has had his crankcase bead blasted by Armour Rotor Products at Winton and the result is a finish very much like silver paint. The advantage is that mating surfaces need not be masked and the process would be ideal to preserve the originality of sand cast alloy. A slight drawback is the fine matt finish picks up the dirt. John has also used Armour epoxy enamel on-his wheels (brushed on) and it certainly gives a fantastic gloss.
Finally folks, don't forget to get those subs. to Lawrence Rideal at 36 Diprose Road, Corfe Mullen - membership £2 + 75p if you want the A7CA magazine.
This Month's Meeting             Nags Head, Ringwood. Thursday 15th
December. Christmas noggin & natter night.
Next Committee Meeting.          The Angel, Longham. Thursday 5th January.
BEARINGS    If you want any bearings other than shells for your Austins
I can get them for you at 40% discount. Contact Phil Whitter on Broadstone 694857 or see me at the meeting.
On Saturday 4th February we are holding a Social Evening in the skittle alley at the 'Monmouth Ash' at Verwood. This is the big 'get together' evening of the Dorset A7 Club calendar so please being your wife/girlfriend/friends along.
Come and enjoy a friendly game and a chat together with chicken, sausage, jacket potato and roll and butter all for £1 per head.
Please let our Social Sec. Gary Munn have your money & details on the enclosed form. His address is:-
36 Avon Avenue, Avon Castle, Ringwood. Telephone Ringwood 78795 after 7 pm.
We need a minimum of 30 not to make a loss, so please try to come along and have a good night out.
P.S. A map showing how to get there will appear in the January newsletter.
WANTED
Pete ?reliving wants two Ruby wheels and hubs with bearings.
Telephone: 888438
Two rear springs (matching) for box. Reg Stones, Highcliffe 4355
Reg also has remains of Big Seven and Ruby bodies - open to offers.
TECHNICAL TIPS  This month we have an article on adjusting steering boxes.
FOR SALE
Austin 7 saloon 1934. Taxed and MOT until January 1978. Substantial offers to Mr. J. R. Bond, 10 red Roofs, 1 Dudsbury Ave., Ferndown.
Telephone: Ferndown 892748
THE RACING AUSTINS by Charles Goodacre (cont.)
For the 1925 season, Austin decided to supercharge the 7. Jimmy Clark and a fellow called Stanley Jaeger designed the Roots supercharger. It was a beautiful little thing with two three bladed rotors and was mounted horizontally in front of the engine and driven from the camshaft gear.
There were no chain drives in the Austin Seven engine, everything was gear driven, and the reason for this was that chains had to be bought outside the company, but the company could make the gears themselves.
As a matter of plant philosophy, it was always Austin's idea that if you wanted to make money in the motor industry you had to make as much of the car as you possibly could, so that any profit that was going came to you and not to some accessory firm. The Austin company, therefore, cast all their own cylinder blocks and crankcases, they forged their own crankshafts, made their own bearing shells, cut their own gears and made all their own rear axles and wire wheels. By following this policy, the company had got itself out of the red and by 1926 was pretty profitable. The company was run by two men under Sir Herbert Austin.
Commander C. R. Engelbach, an ex-Naval Officer, came to the company as the Official Receiver in the dark days and stayed to become works director of the company for the rest of his working life. Ernest Payton had very good connections with the city of London and as financial director helped the company out of its financial problems. Together they ran the company in a very personal manner, almost as a feudal operation. The Austin Company was popularly known as the old umbrella for if you worked for it you could never, ever, be fired unless you robbed the till.
The supercharger increased the engine output from about 20 bhp to 38-40 bhp which gave a spectacular increase in performance.
Two supercharged cars were built, a new one for Sir Herbert's son-in-law, Arthur Waite and the second a modified version of the works racer of the previous season but with the radiator pushed forward to make room for the supercharger. These cars were quite fast. They used to do about 90 mph which was a high speed then for a very light little car weighing about 6½ cwt. They were quite safe, there were no serious accidents with them, and they were quite successful.
When the question of a driver for the second car was raised by Sir Herbert, Waite said they had better let Alf Depper, the racing shop foreman, have a go. It was the old man's principle that if you built racing cars and they were any good then works drivers should be able to win with them. After 1928 Sir Herbert worked on the principle that if you had 250 apprentices at the factory and you could not find two or three enthusiastic young men who were good enough drivers to win races with the cars, then the cars were no good. He liked to employ works drivers because you could control them and he didn't have to pay them any money. He only paid them a bonus if they were successful and any prize money came to the company. Then, of course, with all due respect, these young apprentices were expendable, because they had no dependent relatives, no children to look after or wives or anything like that. So you insured their lives for £10,000 and that was it. If one got killed that was just too bad, there was always another one waiting to take his place.
To be continued
<![if !vml]>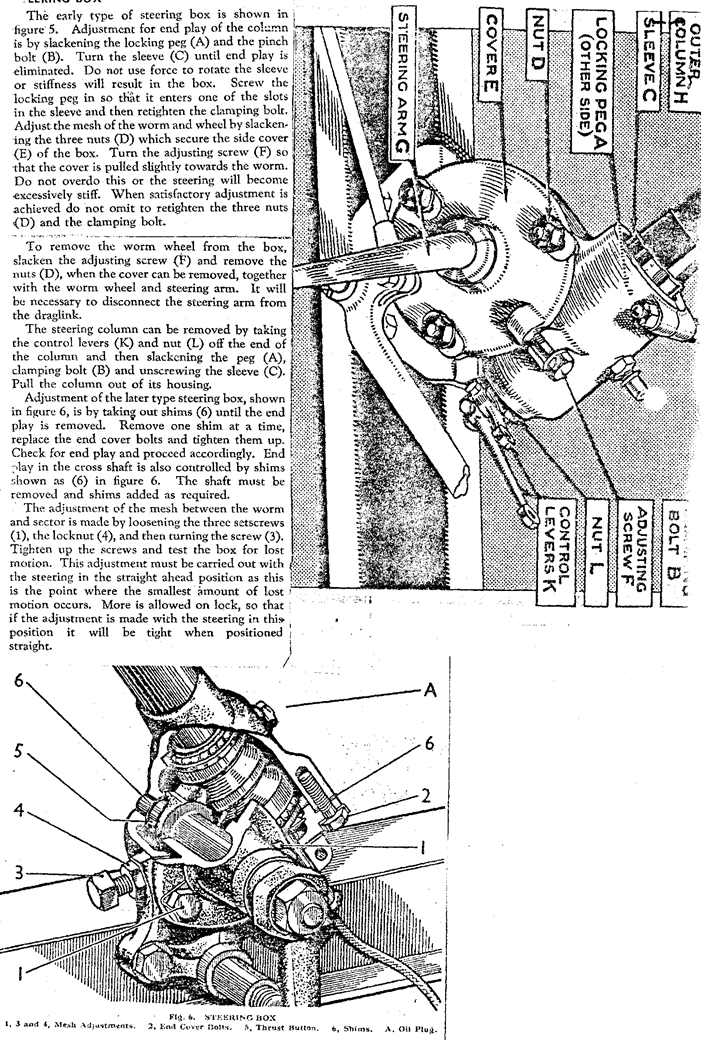 <![endif]>