Up to 1927, Austins had been slowly evolving their ever-popular "Chummy" range of open-top family saloons but in May 1928 there was a severe shock to the system in the arrival of the Morris Minor
with its more advanced
847 cc overhead-camshaft engine
,
single SU carburettor, coil ignition, extra 3 inches length
and a cheaper price (
£135 compared to an Austin saloon at £150).
Wyatt quotes Sir Herbert as saying at the time
"I do not regard Mr. Morris's new development as a challenge and I don't like the suggestion of a fight.

The public will decide whose car they like best"
Not only a price war followed but fundamental styling changes towards hard-top saloons with their taller radiators and wider doors and an immediate switch to coil ignition in time for the 1929 Motor Show where the new-look "RK Saloon" was introduced, soon to be known as the "Top Hat".
1929 also saw the development of overseas models with Austins being manufactured under licence in France (
the Rosengart)
and in Germany (t
he Dixi)
-
later to become BMW - and the introduction of the Swallow-bodied A7. The embryonic "American Austin Car Co." was set up and
the chief engineer of Austin presented a paper in Tokyo called "The British Light Car" to an audience containing directors of the Dat Motor Company.
In 1930, the first true 'Box' (in its Short Wheel Base form, officially designated RL Type) was produced in both all-aluminium or fabric-bodied forms at £130 (£6,655) but real changes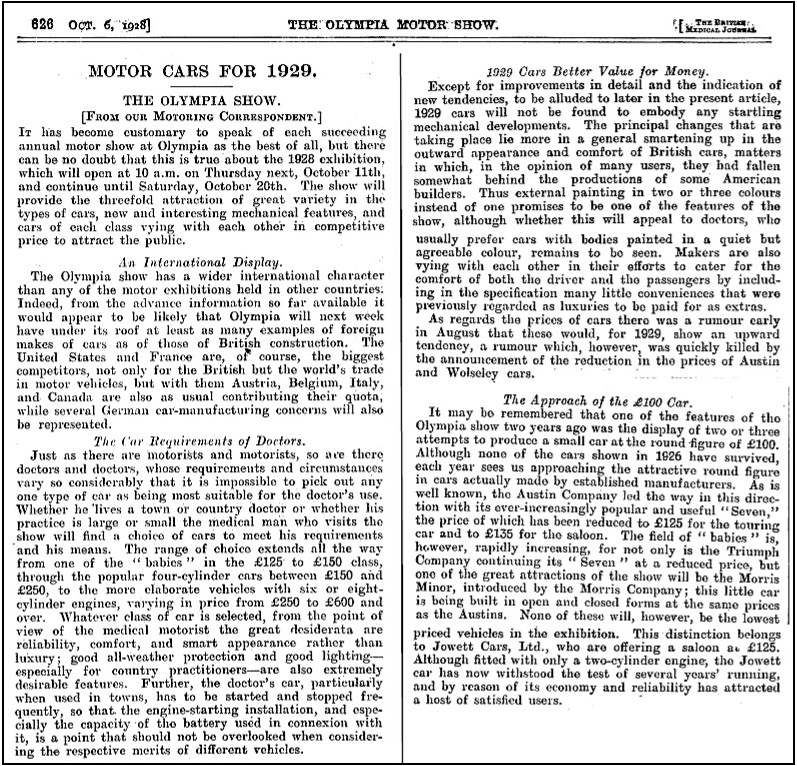 were still to come in 1931 in the face of increasing opposition from the Morris factory who had introduced the first £100 car (albeit only a utility
2-seater) with the much long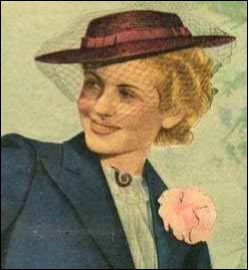 er RN, long-wheelbased 'Box' Saloon a
t £128 (£6,553) and its sister 4-Seat Open Tourer (AG-type) and brother 5-cwt RN van.
At that time:
1928
A Seven driven by Edinburgh businessman George Simpson climbed Ben Nevis in 7 hours 23 minutes and returned the same day; in the 1928 Budget, Winston Churchill imposed a 4d tax on petrol bringing the cost of a

gallon of petrol up to 14½d (68p/litre today; votes for women reduced from 30 to 21; Herbert Hoover elected President of USA; Mickey Mouse first appears on November 18th in Steamboat Willie; popular songs include "Am I Blue", "Button Up Your Overcoat", Al Jolson's "Sunny Boy" & Crazy Rhythm"; Lady Chatterley's Lover is banned for being too explicit in England and the US; aviator Amelia Earhart becomes the first woman to successfully pilot an aircraft across the Atlantic Ocean; Alexander Flemming discovers penicillin; "Jack" London competed for Great Britain in the 100 metres in the Summer Olympics held in Amsterdam where he won the silver medal in a time of 10.9 secs.; (for the first time, the Olympic Flame was lit during these Olympics and, for the first time, the parade of nations started with Greece, which holds the origins of the Olympics, and ended with the host country, a tradition which continues today);

Johnny Weissmuller, who later appeared in several Tarzan movies, won two gold medals in swimming.
1929
–
The Great Depression.
In May 1929, a minority Labour government headed by Ramsay MacDonald came to office with Liberal support. This w
as only the second time a Labour government had been in office (they had briefly been in of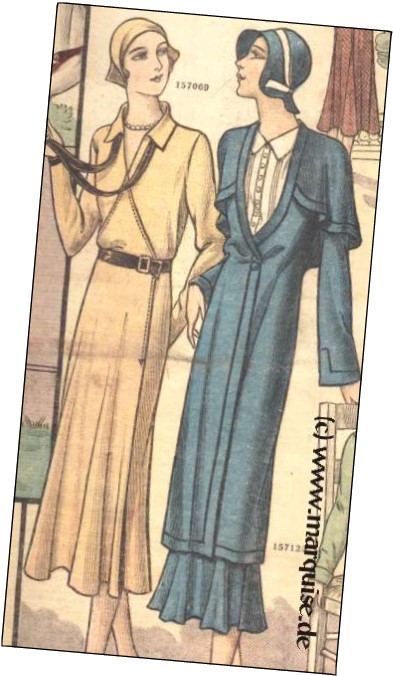 fice in 1924), and few of the government's members had any deep knowledge of economics or experience of running the economy. MacDonald'
s Labour Party was not radical in economic thinking, and was wedded to the orthodoxy
of Victorian classical economics with its emphasis on maintaining a balanced budget at any cost.

In October 1929, the Stock Market Crash in New York heralded the Great Depression.

By the end of 1930, unemployment had more than doubled from 1 million to 2.5 million (20% of the insured workforce), and exports had fallen in value by 50%.

In an effort to balance the budget and restore confidence in the pound, on the 10 September 1931 the new national government issued an emergency budget which immediately instituted a round of cuts in public spending and wages. Public sector wages and unemployment pay were cut by 10%, and income tax was raised from 4s 6d to 5s in the pound (from 22.5% to 25%). The pay cuts did not go down well however and resulted in a mutiny in the Royal Navy.

These measures were deflationary and merely reduced purchasing power in the economy, worsenin the situation, and by the end of 1931 unemployment had reached nearly 3 million. Strangely, an industry that prospered during the 1930s was the British motor industry. For cities such as Birmingham, Coventry and Oxford, the 1930s were a boom time and the number of cars on British roads doubled within the decade.
On 11 March 1929 Seagrave set his final land speed record at 231.45 mph (372.46 km/h) in the beautiful Golden Arrow (on show at Beaulieu), powered by an enormous 1,000 horsepower airplane engine, at Daytona Beach.

But on 5th February 1931 the record was increased to 246.09 miles per hour by Campbell in his Napier Railton Bluebird fitted with a 1,350 b.h.p. supercharged Napier Lion engine. . On his return he was knighted as Sir Malcolm Campbell; films include Hitchcock's "Blackmail" & "Broadway Melody"; Noel Coward's "Bitter Sweet" is running in London & Lehar's "The Land of Smiles" in Berlin; popular songs include "Stardust", "Tiptoe Through the Tulips", & Singing In The Rain; Bradman was 452 not out; Graf Zeppelin flew non-stop around the world in 20 days;
1930
The average house price is £590 (£31,425); on the fashion front, there is a return to a more genteel, ladylike appearance with rounded busts and waistline curves and hair becoming softer and prettier as hair perms improve. F
oreheads which had been hidden by cloche hats are revealed and adorned with small plate shaped hats. Clothes become more feminine—sweet and tidy by day with a return to real glamour at night; popular films include "All Quiet on the Western Front", "Blue Angel" with Marlene Dietrich and the songs "Three Little Words" by Duke Ellington & "Strike up the Band" by Red Nichols, I Got Rhythm &"Walking My Baby Back Home" are the most popular; Noel Coward's "Private Lives" is running in London; the BBC Symphony Orchestra is formed under Adrian Bolt; Britain's largest airship, the R101, crashes in Beauvais, France, killing all on board;

Al (Scarface) Capone is jailed for income tax evasion; Mahatma Gandhi and his followers begin a 200 mile march to the salt beds of Jalalpur; Haile Selassie is crowned Emperor & "King of Kings" of Ethiopia; the Nazi Party become the second largest party in the German national elections; for the first time anywhere in the world, a television drama is broadcast (The Man With the Flower in His Mouth) by the BBC from Baird's studios in London; Frank Whittle patents the Jet Engine; sliced bread goes on sale in England for the first time; Clyde Tombaugh discovers Pluto, the ninth planet in our solar system; Amy Johnson flies solo from London to Australia; and the price of a loaf of bread is 9d (£2.00)
1931
Popular films include "Frankenstein", "Mata Hari," & "City Lights" starring Charles Chaplin; " Just One More Chance " by Bing Crosby is top of the charts; in the General Election Stanley Baldwin (Conservative) wins by
a large majority
but,
due to the effects of the great depression, Ramsay MacDonald stays on as

Prime Minister in a National Government; the price of a gallon of petrol falls to 15½d (76p/litre today
); Noel Coward's "Cavalcade is running in London whilst popular films include Chaplin's "City Lights", & "Emile and the Detectives" and popular songs are "Minnie the Moocher", "Mood Indigo" & "Goodnight Sweetheart".

David Whetton